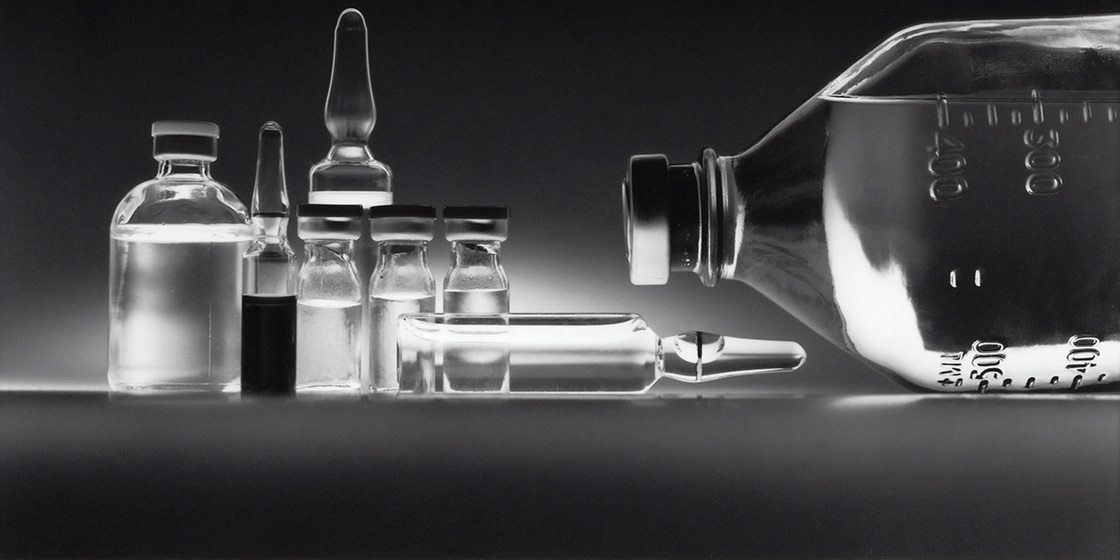 National Cancer Institute
Novartis, Pfizer, AstraZeneca and Roche, the pharma companies most frequently mentioned in conflicts of interest of Spanish research
More than two out of three authors in Spain make a statement about conflicts of interest, yet the disclosure is not enforced and incomplete.
From the total of 335 thousand authors that have published at Spanish research institutes, 264 thousand have at least one article which contains a conflict of interest statement. 41 thousand, or more than 15%, have actually declared that a conflict of interest existed. But that is just the tip of the iceberg. One of the main problems in the sector is the lack of disclosure of these conflicts, as demonstrated by several investigations conducted by Civio, Propublica and The New York Times or Basta! Mag.
Among those who did declare, we found around 10 thousand declarations mentioning a large pharmaceutical company. Since 2010, the most mentioned companies were Novartis (1260 times), Pfizer (1198), AstraZeneca, (1121), Roche (1108) and Merck (922). These data are the result of research by the Follow the Grant data journalism project, which has evaluated more than 3.3 million medical articles from 16,000 journals worldwide over the past two years. They include approximately 12 million authors worldwide.
Over the past ten years, the number of conflicts of interest declared in bio-medical publications has increased significantly, the analysis shows. Half of the articles now contain information about conflicts of interest – and one in six researchers discloses conflicts in them. According to this research, the number of unreported cases is likely to be significantly higher. To a large extent, the alleged transparency is only a sham. In samples analyzed in more detail we see that individual physicians sometimes declare conflicts of interest and sometimes do not.
Globally, conflicts of interest are particularly common in medical fields where there is a lot of money to be made. For example, the journals with the most conflicts include the British Journal of Cancer, BMC Cancer, Oncotarget, and Critical Care, which specialize in cancer research or intensive care medicine.
It has long been known that mixing science and industry is not without side effects. According to an analysis of internal documents, as early as the 1960s, the sugar industry influenced science to deflect attention from a possible role for sugar in heart disease and blame fat instead. According to research by the New York Times, Coca Cola allegedly pursued a similar strategy as recently as 2015. And just a few years ago, the auto industry had tried to deliberately weaken environmental standards with the now infamous monkey experiments.
But nowhere is the list of scandals longer than in the pharmaceutical industry. Mechanisms are therefore needed to deal with these conflicts – as in other areas. A judge is not going to conduct a trial in which a girlfriend is accused. A French referee – even if he is the best – cannot be on the pitch if France plays in the final.
The basis of these mechanisms is transparency. If, for example, a scientist writes a report on pesticides, but receives funding from their manufacturer, this information is important in order to assess the results. But it's easy for researchers to keep quiet about potential conflicts of interest (here, an example)– there are hardly any consequences for breaking the rules.
Limited and voluntary transparency
Numerous studies have that physicians systematically underestimate their conflicts of interest. Nevertheless, they can usually decide for themselves in scientific publications which conflicts of interest to declare.
For the most part, journals do not treat missing and incomplete disclosures as scientific misconduct. Authors who conceal conflicts of interest do not have to fear a public correction or even a retraction of the article. In most cases, a missing conflict of interest is just amended, with no further consequence.
Quinn Grundy, one of the leading researchers on conflicts of interest in medicine, doesn't believe in technical solutions alone. "There is no true transparency," says the professor of nursing at the University of Toronto. One reason, she says, is the voluntary nature of the system. If there is no declaration, the authors could always find an excuse by saying that the industry relationships were not relevant or were not deliberately concealed. Even if transparent information from individual scientists is important, the discussion needs to develop, Grundy says. An analysis at the system level is needed. A database such as the Follow the Grant project used here could help.
For Andreas Lundh, conflict-of-interest statements are as important as the ingredients list of food in the supermarket. Some people wouldn't mind a lot of added fat, others would – it's important to be able to evaluate that for yourself, he says.
"Journals are not really trying to enforce disclosure of conflicts of interest" says Lundh, who studies the topic at the Centre for Evidence-Based Medicine Odense in Denmark. Without a central registry for disclosures, the journals also don't have the resources to police the disclosures and end up trusting the authors. As a result, he says, often "only the tip of the iceberg" is disclosed. Many researchers tend to downplay their conflicts of interest, agrees Lundh.
"Physicians think they are somewhat immune to conflicts of interest", says Lundh, a trained physician himself. "A lot of physicians would easily say: 'I don't want my politicians to get money from the industry'. 'I don't want a judge in a court to take money from the people who own the jails'. But somehow in health these relationships are viewed as acceptable", Lundh says.
Physicians are also editors at the major medical journals, Lundh says. A recent study in The BMJ has shown that even journal editors themselves have conflicts of interest. If journals enforced strict rules, their editors would also have to cut financially attractive ties to the pharmaceutical industry. That means that some editors are themselves part of the problem, says Lundh, and therefore tend to downplay it.
The project Follow the Grant has received financial support from IJ4EU, MIZ Babelsberg, Prototype Fund and Netzwerk Recherche.
Methodology
The basis for our analysis are publicly available databases of biomedical literature such as Pubmed Central, Biorxiv and Medrxiv. From each scientific article, we first extract metadata, such as information about the authors, the publication date, the journal name and the keywords. In addition, we extract conflict of interest information from the articles using text analysis. We then assign these statements to individual authors. To do this, we dissect the statements into their individual parts. For example, we assign sentences that mention a particular name to those authors. Subsequent sentences are also attributed to that author until a new name appears. We use phrases like "all authors state" to assign the statement to all authors of the paper. We can now examine more than 15 million statements about possible conflicts of interest of the individual authors.
In order to make the database usable for research, we have developed our own data model into which we feed the data from the various sources. It is based on the "Follow The Money" concept of Aleph, an open source software used for structured data research in investigative newsrooms. It allows us to file the articles, authors and conflict-of-interest disclosures of the different sources in a structured format. It also allows us to add new journals and entire archives flexibly. To find incoherences in the declarations, we also crossmatch data from other sources, such as databases on payments to doctors and speaker lists at industry symposia.